A Night in Hong Kong (Xiang Gang Zhi Ye)

On his way back to Japan, a journalist Hiroshi Tanaka stopped in Hong Kong for a few days to visit his colleague Shozo Ishikawa. Ishikawa took him to sightseeing and met a singer Xie Yulan. Suddenly Tanaka fell ill and was brought to Xie's house to take a rest. Xie's flatmate Wu Lihong was a pharmacy assistant and gave Tanaka some medicine, which led to Tanaka's quick recovery. Out of gratitude and attracted to Wu's kindness, Tanaka expressed his love for her. However, Wu was hesitated as she had been abandoned by her mother, who came from Japan, and was thus sceptical about Tanaka's intentions.

Tanaka could hardly forget Wu even after he had returned to Japan. His girlfriend Keiko Kimura was sad to know that he had changed his heart but could do nothing.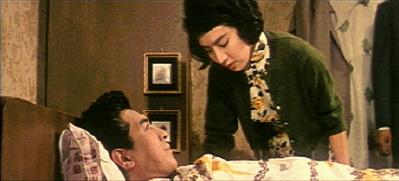 One day Ishikawa was seriously injured in a traffic accident. Tanaka was then assigned to succeed him as the Hong Kong correspondent.

The other party who was involved in the traffic accident was Wang Jizhou, son of the owner of the pharmacy in which Wu worked. As Wu went to visit Wang in the hospital, Wang's father Kangning asked if Wu would marry his son. She refused firmly and then left for Macau to visit her foster father Zhang Qianli.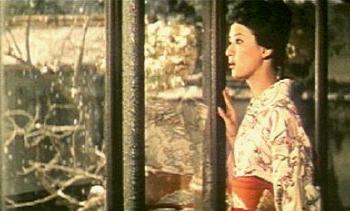 Knowing that Wu had gone to Macau, Tanaka made every effort to find her and propose to her. Wu refused, but told him why she had not dared accepting his love for her. Having known Wu's background, Tanaka volunteered to look for her mother.

Meanwhile, Kimura came to Hong Kong and Macau for sightseeing with her father. She met Wu in coincidence and then became good friends. Soon Kimura knew that Wu was the one whom Tanaka loved and decided to quit. She also helped to look for Wu's mother with much enthusiasm.

Soon Tanaka and Kimura found Wu's mother in Japan and arranged her to meet with Wu. Upon her return to Hong Kong, Wu finally accepted Tanaka's proposal.
Days before their marriage, Tanaka was assigned to be a war correspondent at the frontline and soon lost his life on duty. Wu was stunned and grief-stricken to receive the news.

Starring:
Wu Lihong - You Min
Hiroshi Tanaka - Akira Takarada
Keiko Kimura - Yoko Tsukasa
Zhang Qianli - Wang Yin
Shozo Ishikawa - Yu Fujiki
Xie Yulan - Mitsuko Kusabue
Wang Jizhou - Ma Li
Wang Kangning - Jin Bojian


---
Previous | Filmography | Next