Lily of the Valley (Huo Zhong Lian)

Chen Yulian lost her father since childhood and her mother had re-married a prodigal Jin Dali, who had eyed at Chen's wealth. In a few years Chen's wealth had been drained away and Chen had to quit schooling for a job.

One day Chen attended an interview for the position of secretary in a company owned by young businessman Zhang Yunsheng. Although Chen did not meet all the requirements, she had impressed Zhang so much that she was finally recruited.

Meanwhile, Jin persuaded Chen's mother to sign an agreement to sell their old house and buy a luxury one. He then changed the new house into a private club in his own interests. On the day of their removal, Chen's mother suffered from a heart attack and was rushed to the hospital. Knowing that Jin had evil desires about her, Chen gave him a cold shoulder. Jin was irritated and forced his attentions on her. Despite her mother's illness, Chen ran to the hospital and told her mother the truth in tears.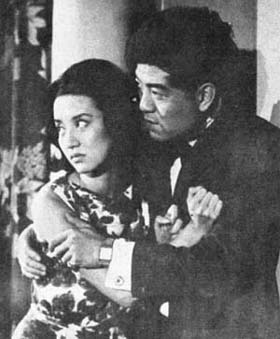 For several days Chen had not turned up for work. Zhang was so worried that he tried to look for her. Finally he found her alone pondering at the Peak. When he tried to approach her, Chen played a trick on him and ran away.

Veteran lawyer Tian Shaoqing was an old friend of Chen's father and had been sympathetic towards Chen and her mother. Having been told what Jin had done to them, Tian forced Jin to leave Hong Kong with evidence of Jin's previous criminal offences.

On the day when Tian saw Jin off at the pier, they also met Mrs Hu who was bidding farewell to Zhang. In love with Zhang for years, Mrs Hu was a rich widow who had financed Zhang's business. Although he had always been grateful to Mrs Hu's generous assistance Zhang fell in love with Chen at first sight. When Mrs Hu was told that Zhang and Chen were dating, she determined to spoil their relationship.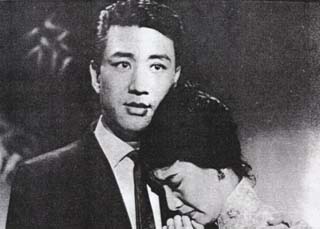 Meanwhile, Chen was so grateful to Zhang that she finally promised to marry him.

On the wedding day Mrs Hu suddenly appeared, pointing a contemptuous finger at Chen and disclosed her secret. Feeling ashamed, Chen fell in Zhang's arms and wept sadly. Zhang was furious at Mrs Hu's evil intentions and vowed that he would never love anyone else but Chen. Mrs Hu then secretly contacted Jin and asked him to sneak back to Hong Kong.
Since his return to Hong Kong Jin had been blackmailing Chen's mother, plunging her on the verge of a financial crisis. By chance Chen overheard their conversation and attempted suicide but was later rescued. Chen's mother was so sorry for her daughter that she stabbed Jin to death and then killed herself in a private meeting. Mrs Hu happened to witness the incident and was driven insane afterwards. Chen was grief-stricken at the funeral of her beloved mother.

Starring:
Chen Yulian - You Min
Zhang Yunsheng - Zhang Yang
Chen's mother - Wang Lai
Tian Shaoqing - Qiao Hong
Jin Dali - Zhu Mu
Mrs Hu - Ouyang Shafei


---
Previous | Filmography | Next