The Story of Sue San (Yu Tang Chun)

This was an adaptation of "The Miserable Yu Tang Chun Meets Her Husband", Jing Shi Tong Yan by Feng Menglong (1574-1646 AD).

Famous songstress in Beijing Su San, also known as Yu Tang Chun, fell in love with Wang Jinlong, the son of a retired minister. Soon Wang's money was drained and he was forced to live in a deserted temple. Su gave him some money and urged him to return home and study hard.

Su vowed not to serve a guest after Wang's departure. The owner of the brothel then sold her to Shen Yanlin, a rich merchant from Shanxi province as a concubine. She tried hard to resist Shen and even attempted suicide. She was then abandoned in the store.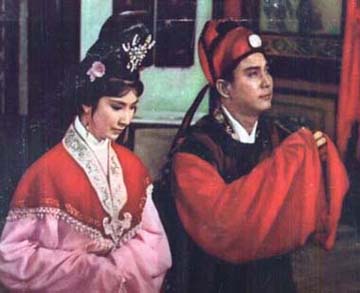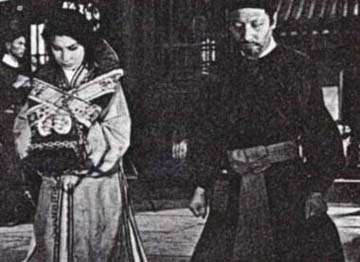 One day Su discovered by accident that Shen's wife had an affair with a young man. Worrying that Su would tell her husband the truth, Shen's wife tried to kill Su by putting poison in her noodles. At that time Su was ill and did not have any appetite for food. Shen ate the noodles instead and died. His wife then bribed the magistrate to sentence Su to death.

Su was escorted to Taiyuan, the provincial capital of Shanxi, to have her sentence endorsed. Three senior officials, including an imperial ambassador, sat at the court to review the case. The imperial ambassador was Wang, who had come first in the civil service examinations. He pledged to save his lover's life and tried hard to dig out new evidence to overthrow the verdict. The maid of Shen's wife finally confessed that it was her mistress who ordered her to put poison in the noodles and Su was acquitted. She then lived happily with Wang ever after.
Starring:
Su San - Le Di
Wang Jinlong - Zhao Lei
Shen Yanlin - Yang Zhiqing
Shen's wife - Gao Baoshu


---
Previous | Filmography | Next